HOT!! LATEST 50 LIST OF SPM SCHOLARSHIPS 2021 – APPLY NOW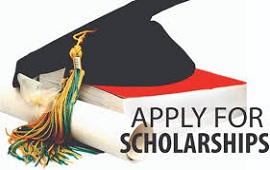 💥KEMASKINI!! 15 SENARAI BIASISWA ♨️HOT LEPASAN SPM  2021 UTK DIMOHON SEGERA!! .. Mohon Tn/Pn sama2  SHARE & VIRALKAN📢 utk semua Adik2 Pelajar Lepasan SPM ..Moga Bermanfaat..InsyaAllah.. Good Luck!!
==========

✅JPA-JKPJ SCHOLARSHIP
▪Apply Sini 👉🏼 http://bit.ly/Apply-JPA-JKPJ
▪Tarikh Buka : 10 JUN 2021
▪Tarikh Tutup : 23 JUN 2021

✅JPA-MARA SCHOLARSHIP
▪Apply Sini 👉🏼 http://bit.ly/Apply-JPA-MARA
▪Tarikh Buka : 10 JUN 2021
▪Tarikh Tutup : 23 JUN 2021

✅PETRONAS Education Sponsorship Programme (PESP)
▪Apply Sini 👉🏼 https://bit.ly/Apply-Biasiswa-Petronas
▪Tarikh Buka : 10 JUN 2021
▪Tarikh Tutup : 20 JUN 2021

✅BANK NEGARA - THE KIJANG SCHOLARSHIP
▪Apply Sini 👉🏼 http://bit.ly/Apply-BNM-Scholarship
▪Tarikh Buka : 11 JUN 2021
▪Tarikh Tutup : 27 JUN 2021

✅KHAZANAH WATAN SCHOLARSHIP
▪Apply Sini 👉🏼 https://bit.ly/Apply-Khazanah-Watan
▪Tarikh Buka : 11 JUN 2021
▪Tarikh Tutup : 30 JUN 2021

✅YAYASAN UEM SCHOLARSHIP
▪Apply Sini 👉🏼 https://bit.ly/Apply-UEM-Scholarship
▪Tarikh Buka : 10 JUN 2021
▪Tarikh Tutup : 25 JUN 2021

✅YAYASAN TNB SCHOLARSHIP
▪Apply Sini 👉🏼 https://bit.ly/Apply-TNB-Scholarship
▪Tarikh Buka : 10 JUN 2021
▪Tarikh Tutup : 20 JUN 2021

✅KHAZANAH GLOBAL SCHOLARSHIP
▪Apply Sini 👉🏼 https://bit.ly/Apply-Khazanah-Global
▪Tarikh Buka : 11 JUN 2021
▪Tarikh Tutup : 30 JUN 2021

✅THE STAR EDUCATION FUND SCHOLARSHIP
▪Apply Sini 👉🏼 https://bit.ly/Apply-TheStar-Scholarship
▪Tarikh Buka : 11 JUN 2021
▪Tarikh Tutup : 25 JUN 2021

 ✅SHELL SCHOLARSHIP
▪Apply Sini 👉🏼 https://bit.ly/Apply-Shell-Scholarship
▪Tarikh Buka : 14 JUN 2021
▪Tarikh Tutup : 30 JUN 2021

✅PNB SCHOLARSHIP AWARDS
▪Apply Sini 👉🏼 http://bit.ly/Apply-PNB-Scholarships
▪Tarikh Buka : 10 JUN 2021
▪Tarikh Tutup : 25 JUN 2021

✅YAYASAN PENERAJU SCHOLARSHIP
▪Apply Sini 👉🏼 http://bit.ly/Apply-Yayasan-Peneraju
▪Tarikh Tutup : 25 JUN 2021

✅YAYASAN TUN ISMAIL (YTI)  SCHOLARSHIP
▪Apply Sini 👉🏼 http://bit.ly/Apply-PNB-YTI-Scholarship
▪Tarikh Tutup : 29 JUN 2021

✅YAYASAN KLK SCHOLARSHIP
▪Apply Sini 👉🏼 https://bit.ly/Apply-KLK-Scholarship
▪Tarikh Tutup : 01 JUL 2021

 ✅SPAN SCHOLARSHIP
▪Apply Sini 👉🏼 http://bit.ly/Apply-SPAN-Scholarship
▪Tarikh Tutup : ONGOING

➡️Telegram Rasmi 👉🏼 http://t.me/BiasiswaMalaysia [Tak Nak Terlepas info Biasiswa Terkini..Join Sini!] 

➡️Laman Rasmi Senarai Penuh Biasiswa 👉 https://www.BiasiswaMalaysia.Com
---
iNFO Penting Lain :-
Kemaskini Terkini Tawaran Biasiswa 2021 untuk Permohonan Pelajar Lepasan SPM | STPM | Diploma | Ijazah Sarjana Muda | Master & Ph.D | Biasiswa JPA 2021 | Tawaran Biasiswa JPA 2021  dan lain-lain :-
List of Scholarships for SPM/STPM School Leavers | APPLY NOW!!
WE'LL UPDATE TIME TO TIME….
GOOD LUCK…!!
REGARDS, ADMINPLEASE SHARE TO ALL STPM HOLDERS … TQ.. #Biasiswa2020 #BiasiswaMalaysia #Scholarships2020BiasiswaSTPM
CURRENTLY MORE THAN 30,000 MEMBERS on OUR TELEGRAM CHANNEL….JOIN NOW!! TO GET MORE INFO AND TIPS FOR SCHOLARSHIP =>CLICK HERE
APPLY NOW!!!!

(Visited 3,877 times, 9 visits today)