PNB Global Scholarship Award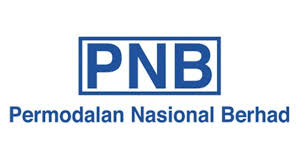 Permodalan Nasional Berhad (PNB) is Malaysia's leading fund management company with assets under management of over RM279 billion. PNB's portfolio covers strategic investments in leading Malaysian corporates, global equity, private investments and real estate. With the aspiration to become a world-class distinctive investment house, PNB would like to invite all qualified candidates to apply for PNB Global Scholarship Award 2018.
PNB SCHOLARSHIP AWARDS 2022
Our scholarship programmes provide opportunities for students with outstanding academic achievement to pursue tertiary
education in public universities, selected private universities as well as top universities abroad.
Let's Hear How PNB Overseas Scholarships Have Shaped PNB Scholars' Life
Application is open to 2021 SPM candidates.
PNB GLOBAL SCHOLARSHIP AWARD 2022 (Post SPM)
Application is open to 2021 SPM candidates. Successful applicants will have the chance to study at local preparatory college(s) as determined by Permodalan Nasional Berhad (PNB), prior to pursuing a Bachelor's Degree overseas – subject to PNB's approval.

Opening date: 13 June 2022 | Closing date: 24 June 2022

Read : Full SPM/STPM Scholarships 2022 – Click Here

iNFO Penting Lain2 :-


Advertisement






(Visited 6,850 times, 6 visits today)