TalentLabs Incubator Programme Scholarship
Scholarship details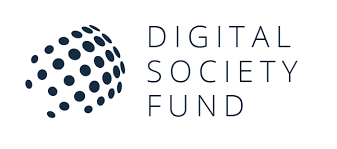 TalentLabs Incubator Programme is a structured talent development programme that provides full scholarships for bright underprivileged students to pursue undergraduate studies in technology-related courses. They have partnered with Taylor's University to create a holistic learning experience for their scholars. Starting in 2019, their scholars will have the opportunity to pursue their studies at Taylor's School of Computing & IT under a full tuition-fee scholarship.
Criteria
Applicant must meet all the below requirements
Possess strong leadership skills and actively participates in extra-curricular activities and social or voluntary activities;
Obtained a minimum of 7As in the recent SPM examination or equivalent; with a minimum A in English, Mathematics and/or Additional Mathematics;
Comes from a family with per capita income of not more than RM 3,000 per month.
Preferred Discipline
Scholars will have the opportunity to pursue their studies at Taylor's School of Computing & IT.
Amount Info
The scholarship will cover all academic fees and other academic expenses incurred throughout the duration of the program.
Tuition Scholarship will be awarded to selected students to pursue a foundation and degree course in a technology-related field. Students will commence their studies at TalentLab's partner universities to ensure high quality learning.
Each scholar will be assigned to a mentor who will guide and provide support throughout their studies. The mentors come from diverse backgrounds and industry experience and are reputable leaders in their own respective fields.
TalentLabs scholars will undergo leadership & development programmes throughout their entire undergraduate studies. Scholars will be exposed to key skills outside their university degree – exposure to important skill-sets such as sales, marketing, business strategy, and many others.
TalentLabs scholars will undergo specially curated career development programmes, namely: Exclusive Engagement Sessions with our Corporate Partners, CV & Interview Workshops as well as Structured Internship Programmes.
Through our partnerships, TalentLabs scholars will be given priority access to high-level conferences, industry roundtables, career fairs and talent engagement sessions.
Throughout our scholars' studies, they will be attached to a special project that allows them to build a product, that will improve real-life issues; facilitating a complete understanding of what they've learned throughout their studies.
How to apply for TalentLabs Incubator Programme
For more information about the scholarship, click here.

Contact Info

For more information, please contact:

Address: 19, Jalan USJ Heights 1/1B,
USJ Heights Avenue,
47500, Subang Jaya,
Selangor, Malaysia.

Phone:0126710102 | Email:info@talentlabs.org

APPLY NOW!!


Advertisement






(Visited 5,284 times, 1 visits today)